Alright. I've hassled with a few questions, done a painful amount of reading, pepped 5 forearms before getting it right, and off we go.
This is the chest, Low-Def from Robogenesis with a second coat of resin. I've never pepped or anything else before, so this is all new to me. I started with the chest, but I went low-def. My plan is as my experience grows I can slowly replace piece by piece with better ones as my experience grows and eventually have a second set of better-done armor.
The same chest, rondo on the inside. If you look at the second picture I'm holding it up to the sun and looking in through the neck hole. It looks rather thin in places, doesn't it? I'm assuming I'm going to need a thicker coat.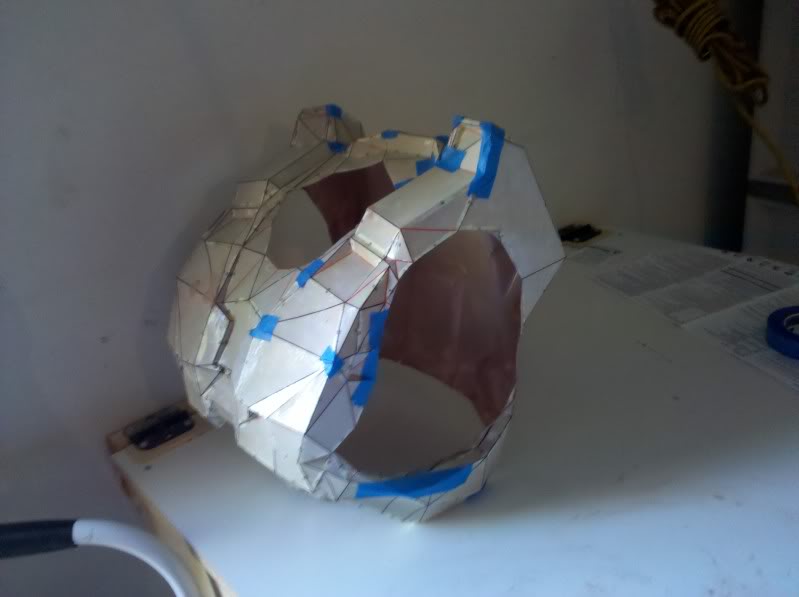 Forearms, pepped, rondo'd and... slightly warped around the cuff, as you can see. Meh. I'm hoping I can fix it with bondo, but having no experience with it... well. We'll see, right? These are FlyingSquirrel's medium def forearms.
And lastly one bicep and one shin, with one coat of resin on it. Lowdef bicep from Robogenesis and Highdef shin from Crackhead09.
Anyways, today I'll be putting together some easy MrOreo123 peps for sizing the remaining pieces. It's getting cold outside and harder to rondo and such, but I'm trying to keep everything heated up and... well. There you have it. Progress ahoy, I hope.