Active Member
Mountain Regiment
Progress! Though never as much as I'd like. I finished applying rondo to the inside of almost all the pieces I currently have built. Tomorrow I'll prep them for bondo and detailing.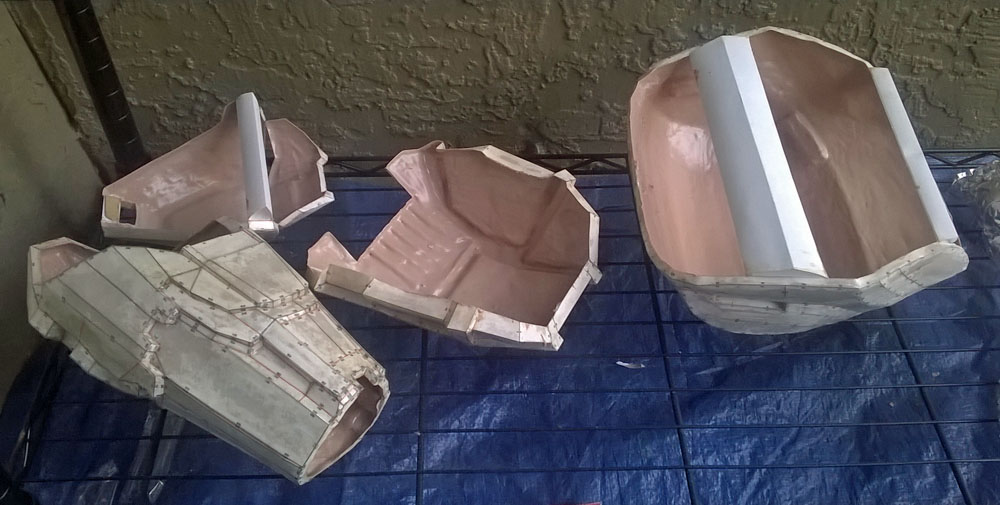 I finally got every last nook and cranny of the shin piece (knock on wood) and have started applying the first thin coat of rondo. This one is going to take a lot of time to do. It's hard to get a paintbrush inside to cover all the angles.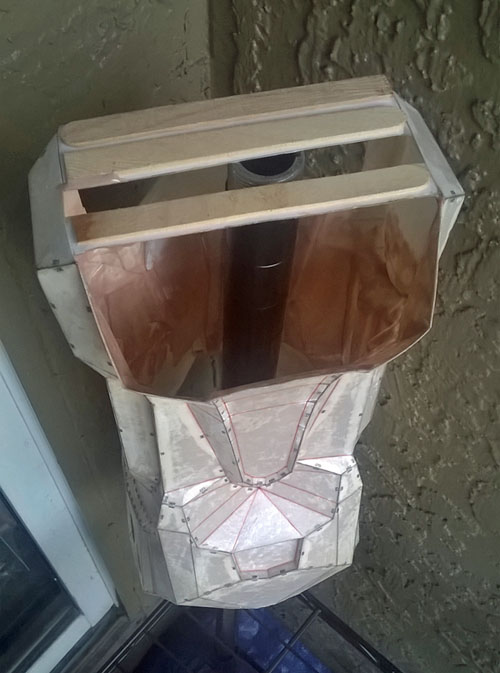 Lastly, I applied more bondo to my bicep and sternum piece. It's slow going, but it's also busier since it's not a case of apply and leave to dry. I'm just glad I have a pair of shop pants, because by the time I was done, I was covered in a thick layer of pink dust.
Ignore the piece 2nd from the left. It's for a different project that will have it's own thread in the future.
The hardest part is just spreading the bondo on the piece. Anyone have any advice? It doesn't spread easy, and half of what I put on doesn't seem to want to adhere to the previous layer.