I thought I'd share some information with you guys about my experiences in making ODST visors. I wanted to include this information on ZakuAce's thread but he has PMs turned off and there was no email I could find to ask him if it was cool. And it looks like he hasn't been around since September. So I guess a link to his tutorial will have to do for now, thanks Ace!
Basically the attack plan and information is the same, but here I want to go a little more in depth with the process and materials used. I also want to address some common questions/misconceptions about what can and cannot be done to create this effect.
The ODST Visor: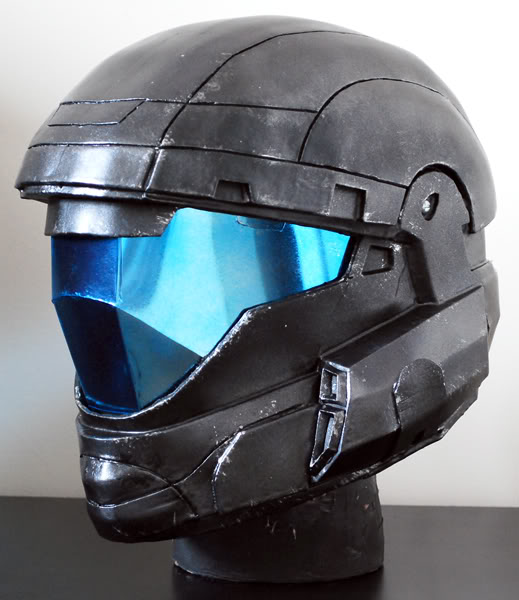 My ODST helmet. The blue is very vivid because I have no flash and had to use a wide aperture. It's much darker in person, but the good news is it takes photos pretty well!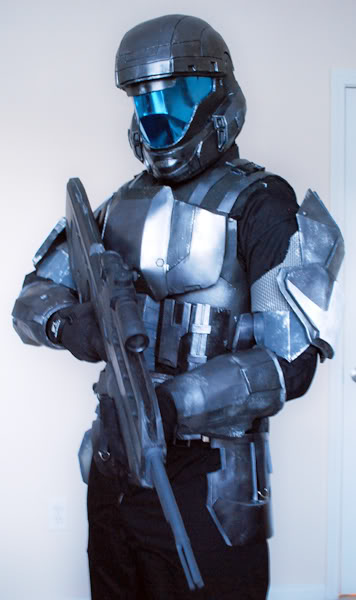 The problem with the ODST visor/helmet is that there are so many variants that making a "one for all" tutorial would be a huge pain. So this information is going to be targeted towards the ODSTs from the third Halo game.
​
The Look: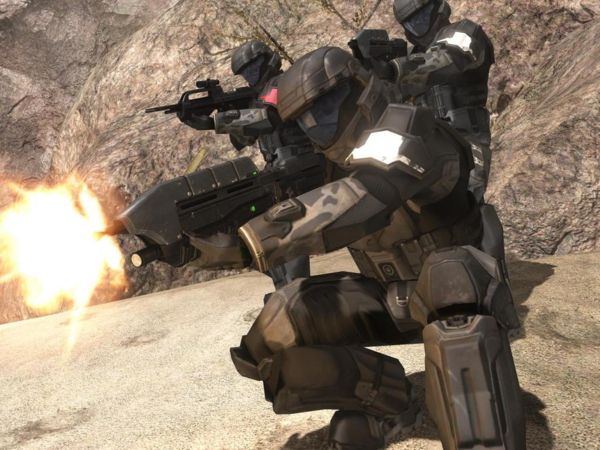 ​
ODSTs from halo 3 have a diffused blue tint with a polarized surface. The same goes for the ODSTs from Halo 3: ODST except that special division of troopers have a more diffused grayish blue.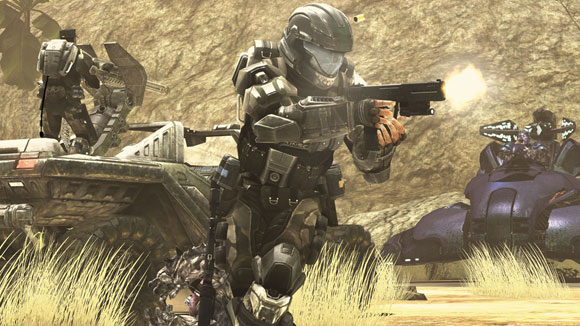 ​
There are actually two effects going on here. You have a base polarized effect on the inside (slightly mirrored finish with a bit of distortion) and a color coating on the outside.
If you keep the two elements separate you have a lot of room to experiment with different color options. So basically, you use a basic chrome silver tint as your base with whatever color you want on top = colored visor of your choice.
Making it happen:
So here are the elements that I personally used.
1. The plastic sheet
- You need a plastic sheet that is thick enough to hold it's shape but thin enough to be folded without breaking. Some members use acetate which works fine, I use this:
9"x12" plastic sheets at .03" thickness
Finding plastic sheets that are .03" thick isn't really that hard, but finding them at 9x12 inches can be. You don't want to go any smaller than that because the visor template won't fit all of the way and you will have more pieces to deal with. This pack comes with two sheets, perfect for one person that needs a backup.
2. Window Tint
- A lot of people have a problem with window tint, but the stuff is perfect for this sort of thing. The reason that everyone hates it I imagine is because they tried to apply it to a complex curved surface (vac-formed visor) and failed miserably.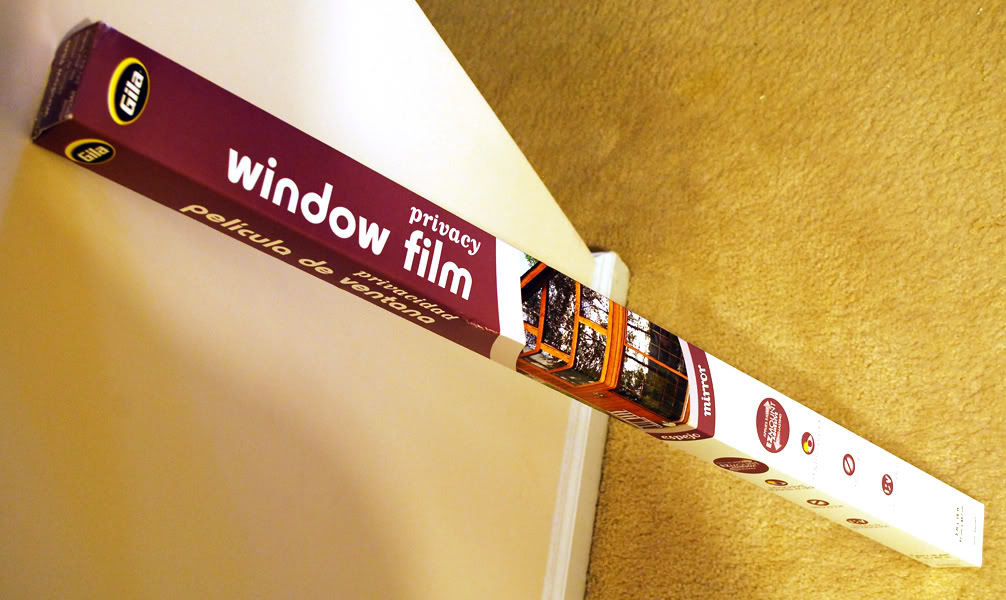 Gila Industrial building tint. 50% Light Transmission Basic Silver
This has limitations of course. First of all, you have to apply this to A FLAT SURFACE ONLY! That means no visors you already built and no vac-formed visors. Sorry, it simply won't work. Even if you can avoid the water bubbles you will have wrinkles and it will look bad.
Application Solution is essential, sorry I didn't take pictures. Gila sells an application solution set which comes with a spray bottle and plastic squeegee. You really need to get this stuff because it allows you to easily lay out the tint and work out all of the bubbles and wrinkles.
How to use - Clean off an area on your kitchen counter and lay your plastic sheet on it. Follow the directions and don't be afraid to soak that sheet and tint with the application solution. Used a paper towel to clean up the excess and let it dry.
DO NOT USE WINDOW CLEANER - Windex etc. will have a reaction to the application solution and window tint. Don't use it. The application solution or water will work fine for cleaning the plastic sheet.
​
Curing - You will want to let the tint cure with the plastic sheet for 12 hours or more. If you start cutting and folding too soon then the tint will most likely wrinkle up or peel off. And if you mess up then it's really hard to salvage, work slow!
3. Paint?
- Your outer coating and what will determine your visor color, or hue. In this process it's smarter to keep the tint side of your plastic on the inside so that you are painting the other clear side of your plastic. Though there are pros and cons to this. If you keep the tint on the outside you are safer from causing wrinkles and distortions as you fold, but I don't know how the paint will affect it.
Krylon X-Metals. Thanks to Sigma-LS for recommending!
When to spray? - I prefer to spray after I cut and assemble the visor, but you could very well paint the flat sheet before hand if you want.
Can't I just get a colored sheet of plastic? - Sure, but you may have to special order it from a plastic company. I could not find a company that sold a suitable blue plastic sheet at a .03 inch thickness, or even at the right size. You could bypass this step altogether but the X-metals paint creates a nice diffuse for the mirror chrome and helps it match the game look. Your choice!
Applying - Keep it light! VERY light! This stuff will severely limit your clarity fast if you aren't careful. You only need a light mist to get a proper ODST game look. Always move the can as you spray to avoid blotchy patches.
Vac-formed visors vs. Hand-Built
I personally think Vac-formed visors are great if you plan on making a WETA or other live action based ODST because they just darken their visors. The problem with a preformed visor is there is no easy way to get a polarized mirror finish without a lot of excessive equipment and/or money $$$. And sorry guys, I don't love this hobby that much!
Cant I just vac-form the plastic sheet + tint? - I don't know the science behind the vac table stuff, but I am pretty certain that the window tint will have an adverse reaction (cracking/shifting) on the surface of the plastic at extreme temperatures. If anyone can get it to work right and have it look clean then please feel free to share!
I feel that by building the visors by hand you have a lot more control over how sharp and crisp the folded angles are. And a lot of the time you tend to lose those that sharpness on a vac table. Though you sacrifice details like a proper lip, I guess it just comes down to personal preference.
Thanks for reading, if you have any tips/questions/suggestions feel free to post. In the meantime you can check out my
ODST Build Thread
for other updates and information.
​
​
​
Last edited by a moderator: