Having built various weapons, prosthetics and other costume props for other people and projects over the last three years, I have decided to build a costume for me! Woohoo!
The reasons are these:
I want to showcase my work.
I want to be able to attend fancy dress in more than just a black cape and a pair of fangs.
It would be nice o attend a few 'cons' and other events.
I actually want to get to keep something for myself.
The brief I set myself was as follows:
It has to be relatively simple, and VERY cheap (I'm unemployed). It has to be of a relatively high finish. It must be uniquely mine (I'm a bit anal about being a bit different).
The weapon must be unique.
It has to be a quick build (I've allowed myself a couple of months in total) - funds permitting.
So, I've chosen to make a hybrid and to use differing bits and pieces mostly based on overall simplicity.
I've gone for a Jorge variant helm, standard PEP build, glass, rondo etc. I may decide to use Spackle paste instead of Bondo to keep cost down a bit. I'm looking for an out come like this (minus the attachment) I like the colours too.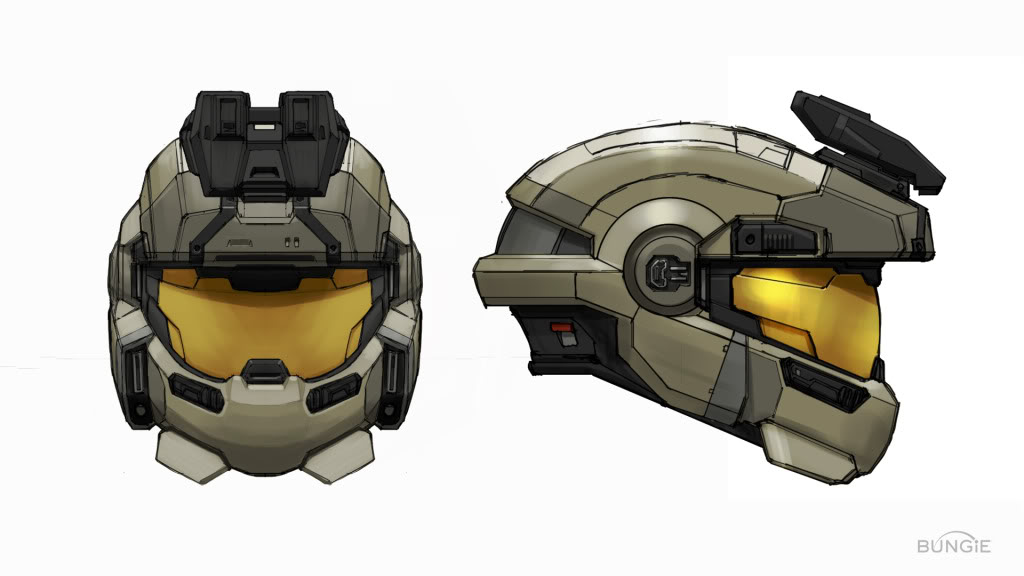 Armour will be scratch built in foam over a basic under armour. I've started with a very basic H3 Marine chest as a base. I haven't decided what to use for the other bits just yet, but I'll probably mix and match to suit my taste.
One thing that I have decided is that I want to bring the chest armour down over the torso in a similar way to this.
I know it's not really bulky enough, but I like the idea of bringing the torso down to just above belt level.
As to the weapon? Well I wanted something a bit different. I went through the Halo stuff, and the Mass Effect, Killzone and District 9 weaponry. I finally trawled through the gamers concept weapons and found a nice rail gun design. So it's come down to one of these three.
From Mass Effect
From Killzone
and the one I like best:
From a concept artist
I'll probably change the colours a bit though. Any thoughts on which you think is best?
Here's where I'm at, at the end of day one ......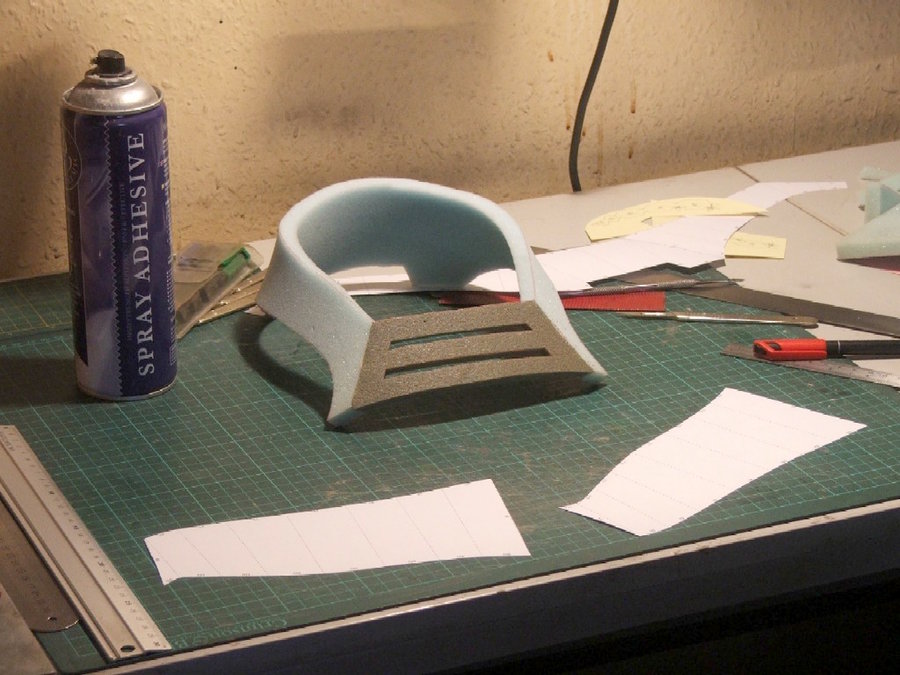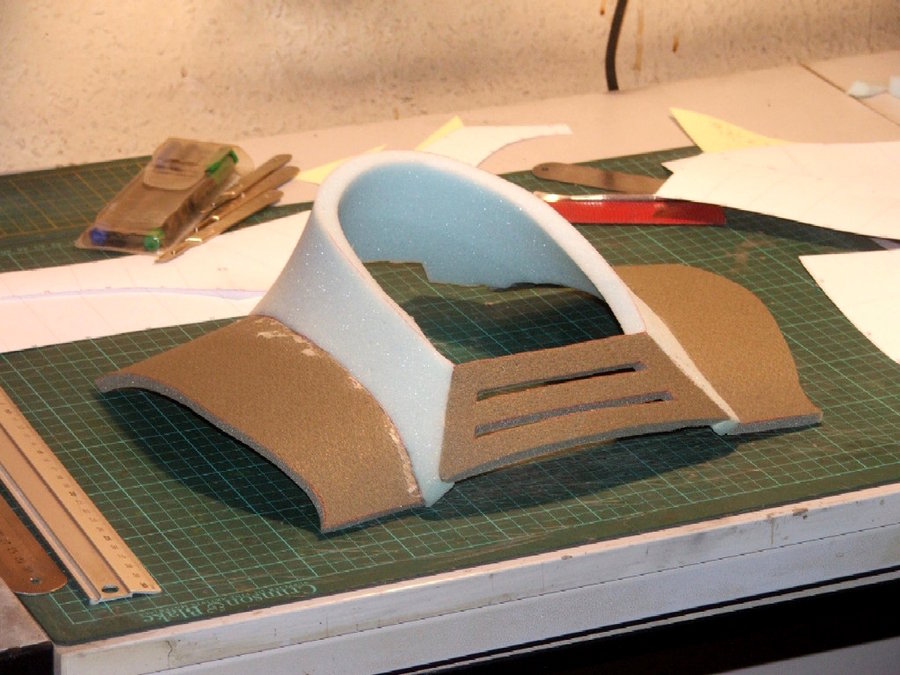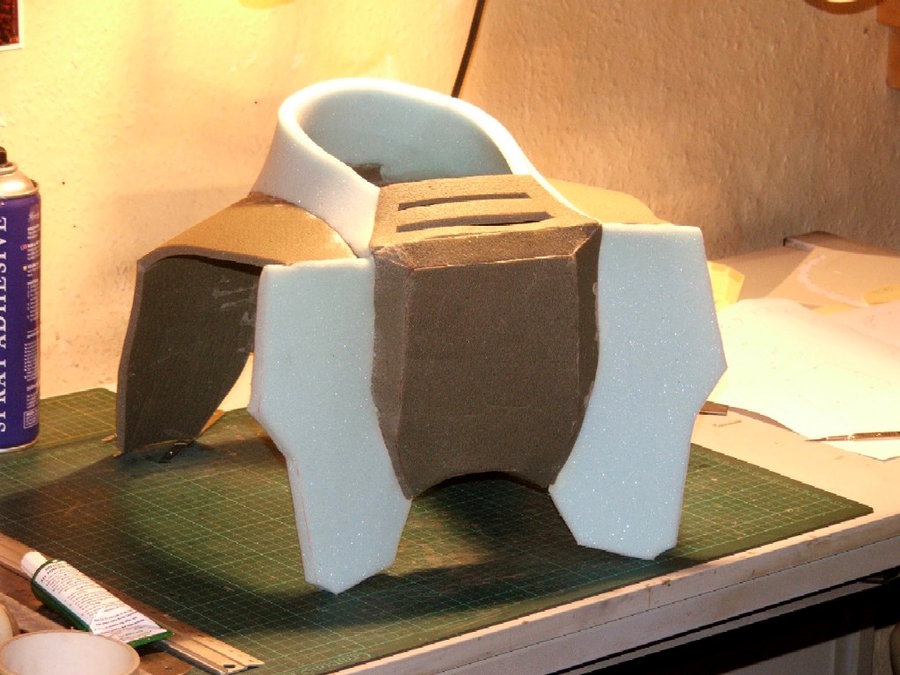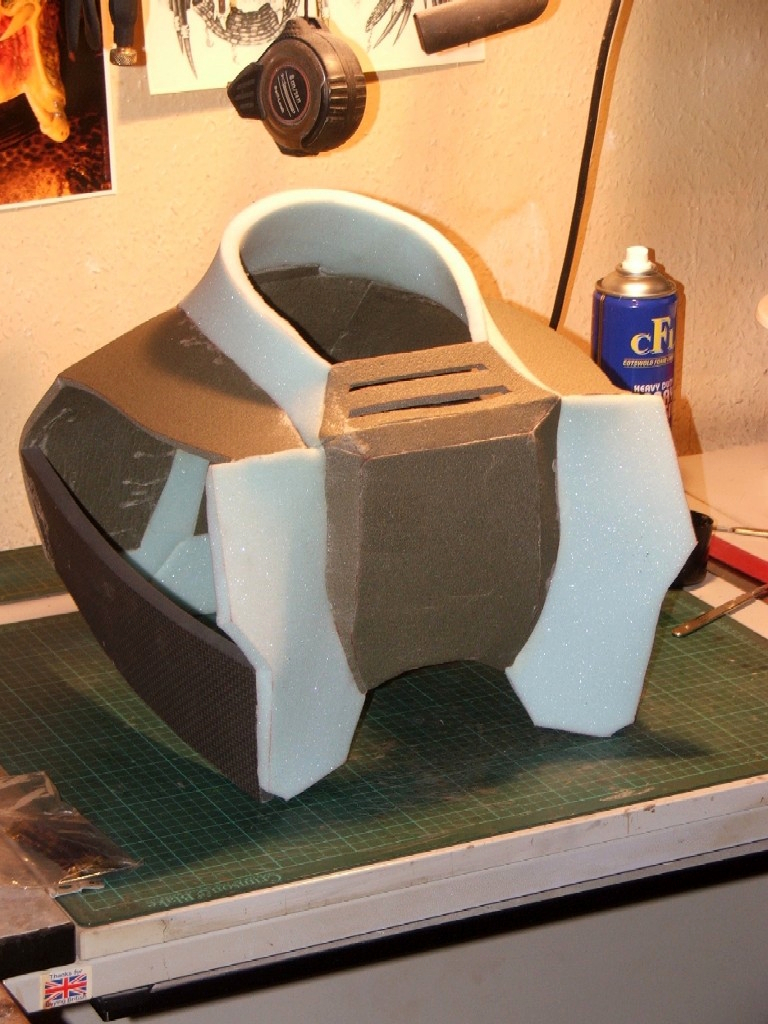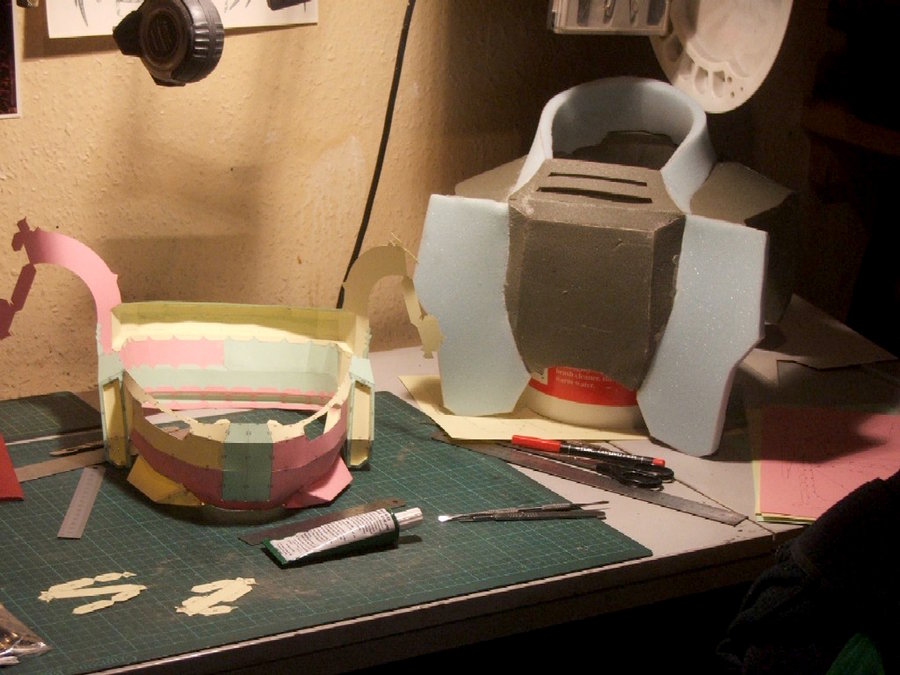 More updates as and when I can get to work on it all.