Jr Member
Mountain Regiment
So this is my first post My name is Eddie I am 20 years old and I live in Montana. I am not working right now and living at home so I have plenty of time. I also like to blacksmith and I really enjoy leatherworking so I have experience making stuff. And that is my preamble for you lol.
I have always wanted a set of halo armor since I first played CE when I was six, but up until now I haven't really known how and just recently after seeing a post of someone's armor on the halo subreddit (can't remember who it was sorry) I started looking into it and eventually found the 405th.
Sorry about the foot I forgot to crop it lol
I started with the forearm, since I have had zero experience with foam this was tough but eventually it got there it took about 3 days of working about 2-3 hours per day.
I then started the second forearm. This took far less time and I think it turned out much better than the first. Since I didn't want to redo the first I added the tacpad to it so it wasn't so obvious that they were so different. I probably will redo the first but I'll wait to do that.
I then made the boots these came together very quickly to my surprise. I started using contact cement with these rather than hot glue and man does it work so much better.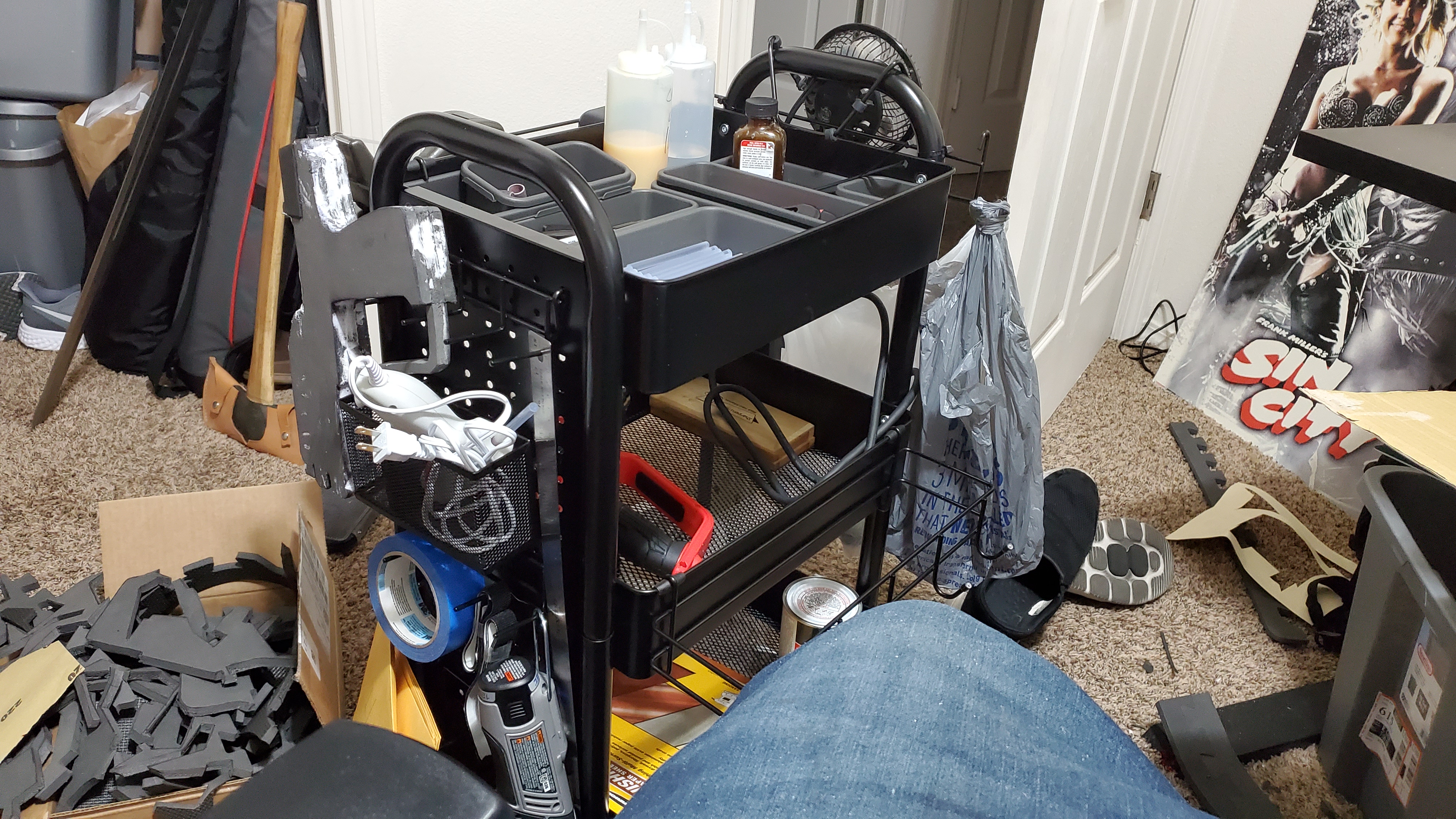 I also got this cart from michaels and man is it great it holds everything I need it to i strapped a power strip to it so I can plug in my hot glue gun and charge my dremel. Sorry about the mess surrounding it, I'm a very messy person lol.
That is everything so far I am taking a break and making a reach magnum in the meantime but I kind of want to get back to the armor lol. I hope to have an update here in the next few days