First major post. Have had my suit for 5 almost 6 years. Started off pretty good but fitment wasn't the best, paint colour was off and the undersuit was non-existent. A mix between 3D Printing and resin over an aluminum frame with entirely too much strapping and hot glue to make it work.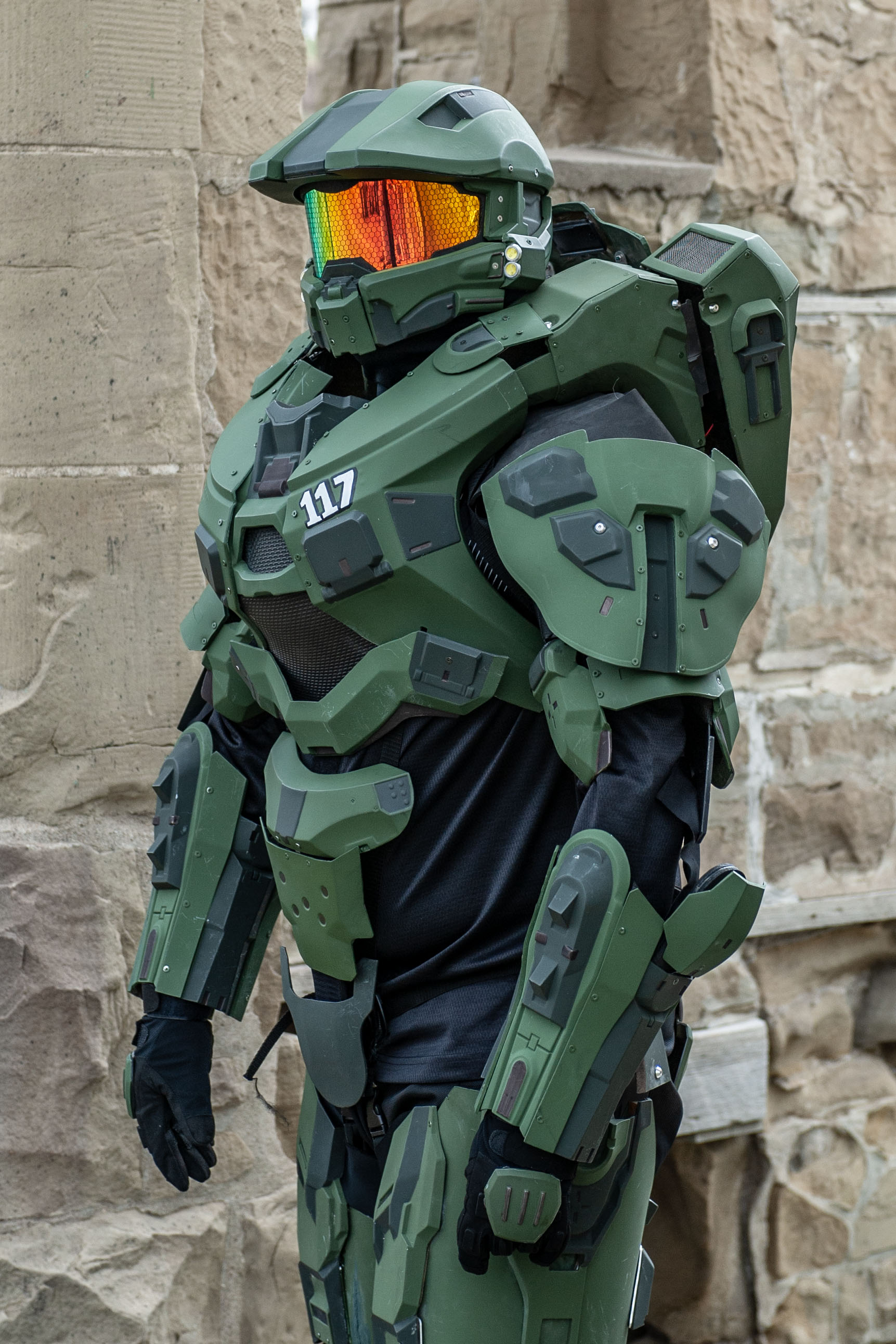 Ever since then
Elyairis
and I have been slowly learning and upgrading the suit. The biggest fight has been the undersuit in our quest to have it have a true 3d effect of the hexagonal design in Halo 4 while still being comfortable. From basic black clothes, to clothes with a hexagonal print on them, to 3 different trials of hand placed hexagons we've almost ironed out the effect as seen in the black and white photo. Just need to incorporate some suspenders or a vest to hold all the hexagons up.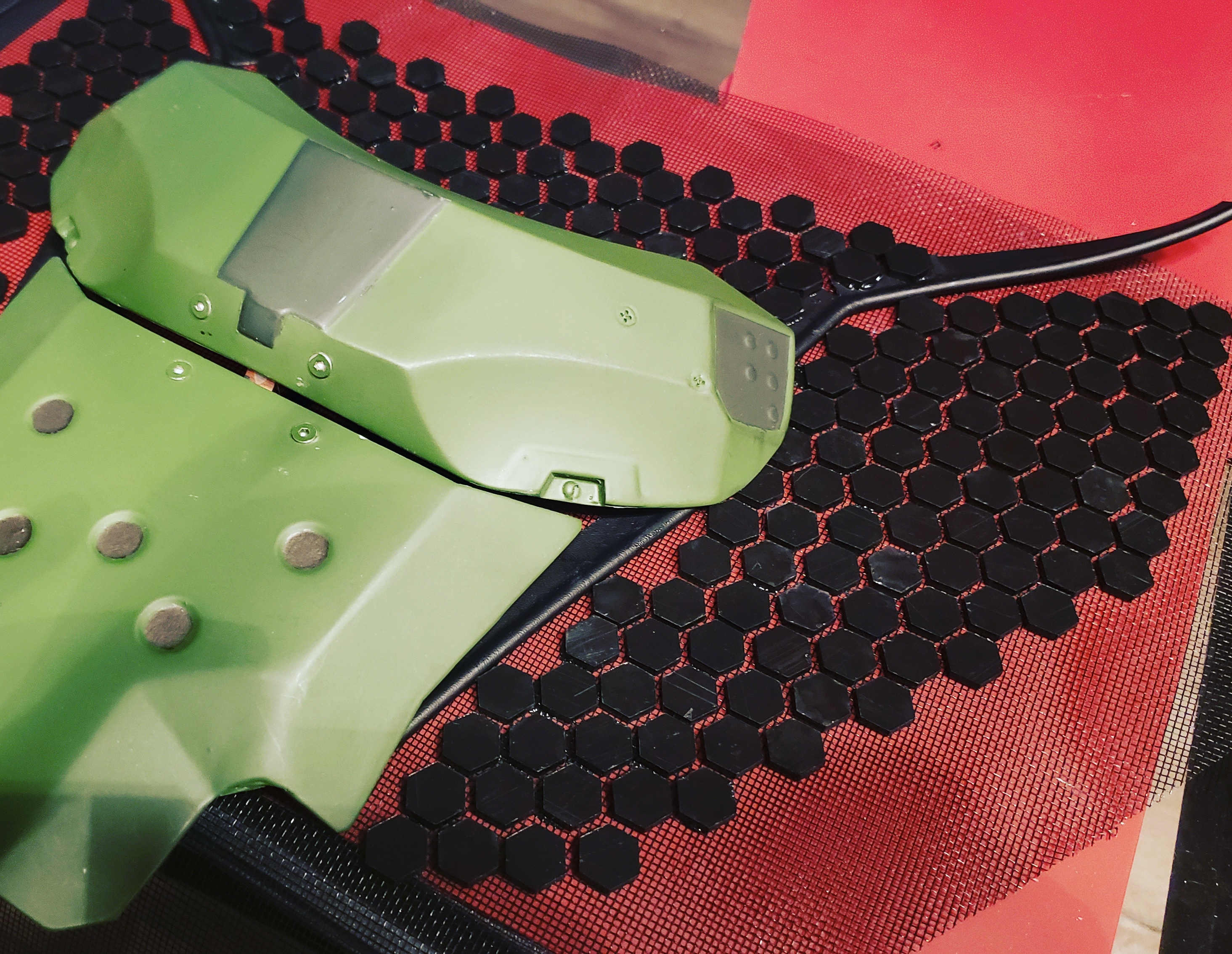 With the undersuit almost done, and over 5 years of wear on the suit it's time to start replacing and upgrading pieces that have begun to crack and break. And what better place to start than at the feet that have broken twice already.
Anyone have any tips on how to get 3d prints to stop cracking apart so easily? All the bolts on the suit are actual functioning bolts used to keep the different pieces together and I've tried to reinforce them as best I can but some of them are cracking pretty easily.